Have you ever thought about how to speak arabic or learn Arabic language? Are you wondering what is the best way to learn Arabic?
If learning Arabic as your second language came to your mind, then congratulations! You have made the right decision.
The Arabic language is considered one of the most important languages in the world. There are more than 500 million people in over 25 countries who speak Arabic. It's the 5th common language in the world.
In 2021, many non-Arabs seek to learn Arabic every day. Some of them learn to speak Arabic language to extend their jobs and business opportunities. Some, are new reverts to Islam who want to understand the Quran & Islam much better. And some others learn Arabic language for the purpose of visiting, living, or studying in the Middle East.
In this article, we explain the best 4 methods how to learn Arabic fast:
1. Learn Arabic with Online Native Arab Teacher
In order to learn any language properly, you should learn it from someone whose mother tongue is that language. So who is better than the native Arab teacher for this task?!
Learning the Arabic language is considered a big challenge, the Arabic language hard to learn for native English speakers that requires a lot of time and effort. And with a busy daily life, it's difficult to attend Arabic lessons regularly in a courses' center.
Accordingly, learn Arabic online with a native and professional Arab teacher is considered the best way to learn Arabic, especially, for beginners.
Online Arabic Course
Due to the importance of the Arabic language, Almuhammadi Academy presents the most comprehensive and flexible Arabic Language Course for kids & adults.
In this course, our native Arab teachers will take you from the absolute beginner level to fluency in Arabic. You'll start from the basics of the Arabic alphabet, common words, and small conversations until you are able to start making dialog smoothly & fluently.
Our Arabic tutors will teach you Arabic alphabet pronunciation how to identify and articulate the letters of the Arabic alphabet and how to pronounce complete Arabic words and sentences.
Moreover, you or your kids will learn verbs and make perfect sentences without grammar mistakes. Not to mention that you can start to learn Arabic online free at Almuhammadi Academy by booking 2 free trial classes without any obligation to continue learning in case you are not satisfied with the course or the teachers.
Course Outlines:
The Arabic Alphabet
Arabic diacritics
Letters Forms
Vowels
Sukun
Shaddah
Tanween
Madd – Lengthening
Shaddah with Tanween
Laam rules
AlifulWasl rules
Exercises
Declension
In-declension
Definite Nouns
Indefinite Nouns
Verb Forms
Idafa expression
The Nominal Sentence
Inna and its sisters
Kaana and its sisters
The Verbal Sentence
The Adverb
2. Take Online Arabic Pre-recorded Course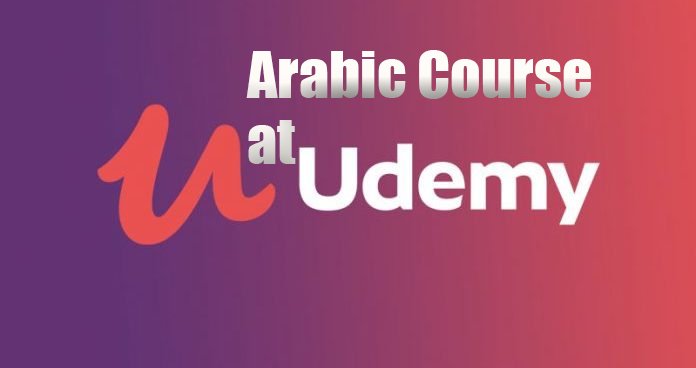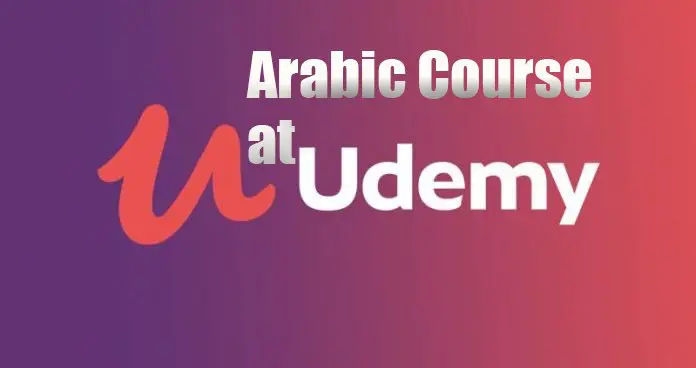 Another popular way for Arabic eLearning is online Arabic pre-recorded courses. This type of language learning depends on self-learning in which students choose time, place, and speed of learning.
If the lecturer in the videos is a native Arab, then it's a great way to learn Arabic online as well. Yet, it lacks 2 elements that could be obstacles for some types of learners:
Absence of live interaction between student & teacher.
Low-chance of commitment and consistency due to the absence of supervision & guidance.
The most unique feature of Arabic language pre-recorded courses is that you can watch them anytime and repeat them as much as you like.
3. Enroll in Arabic Course at Courses Center
If there is a courses center near you that offers a good Arabic course and you can afford the time to attend regular Arabic classes there, then this is one of the best ways to study Arabic.
If the lecturer of the course is a native Arabic speaker, then you'll be able to converse face-to-face with the teacher. This will help you not only enhance your Arabic language skills but improve your communication skills as well.
The only defect in this method is that the learning model will be group classes, not one-to-one sessions. As a result, the teacher will not be able to give you complete attention.
4. Get Private Arabic Classes at Home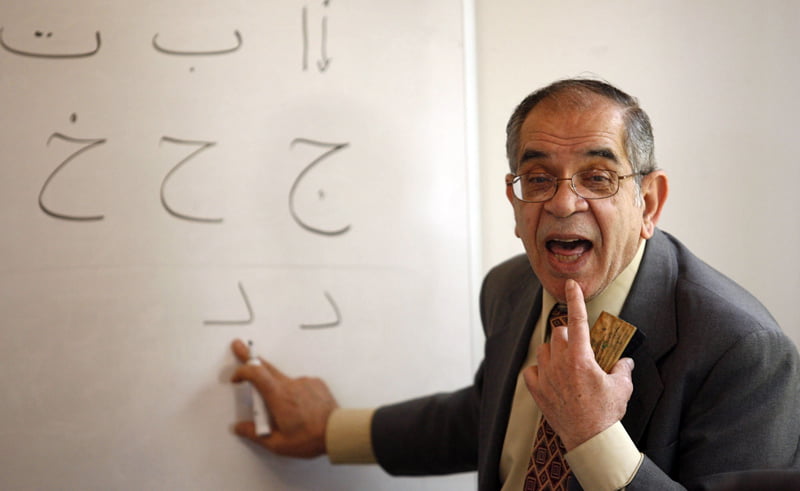 Among the best 4 ways to learn Arabic language, this method is the winner from the efficiency perspective. Yet, It's the most expensive and difficult to attain.
Hiring a private Arabic teacher to give you or your kids the best Arabic language learning classes at home on a regular basis is the fastest and most effective way to learn Arabic. Yet, It could be more costly than any other method.
Moreover, if you live in a non-Arab country, then it will be difficult to find a qualified tutor for this task.