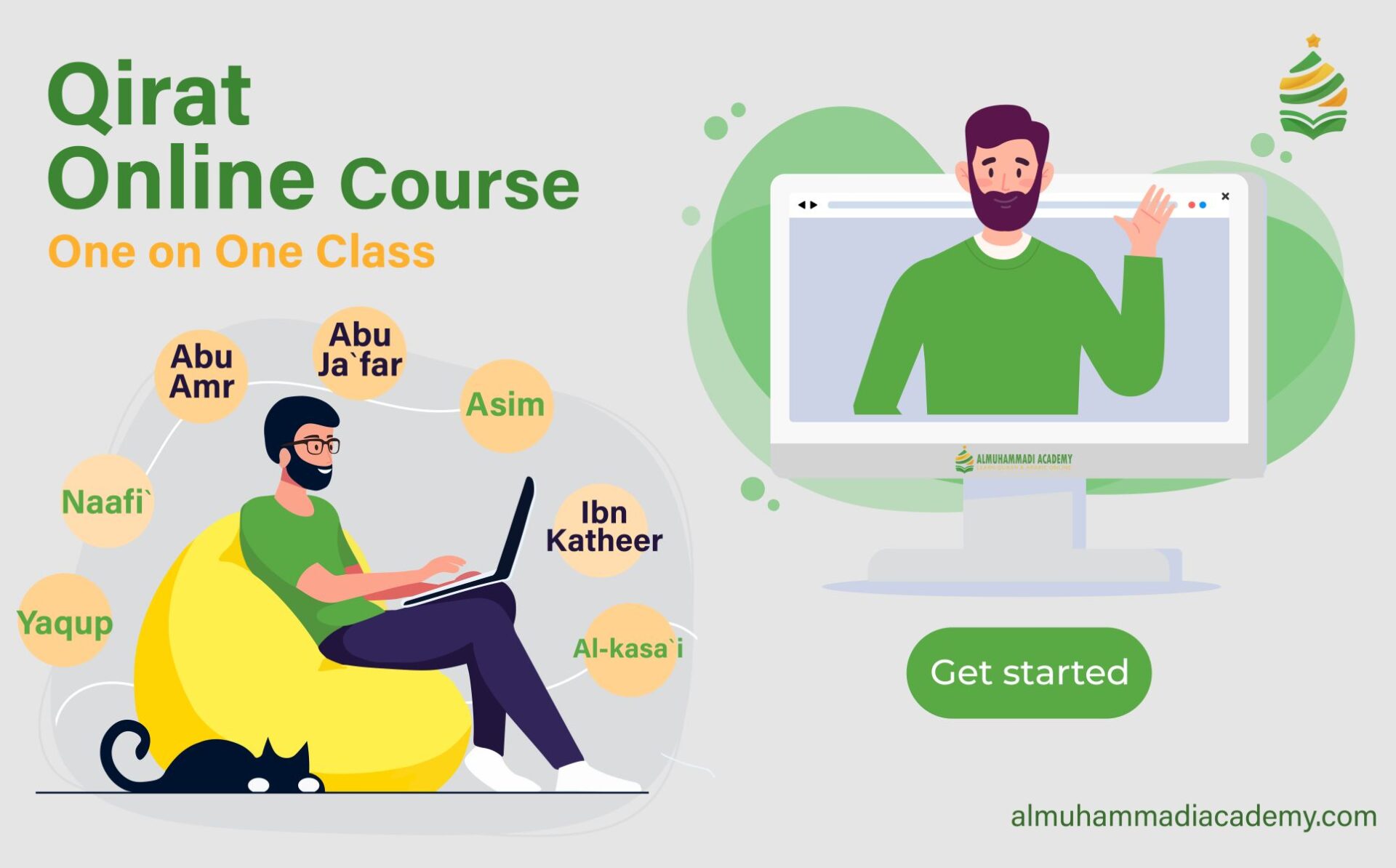 ★★★★★
 Quran recitation can be made more enjoyable by reciting it with Qirat. Qirat helps us in connecting with the Quran in the most beautiful way. You might have heard many Qaris and enjoyed their Recitation. Indeed, our holy Quran is a source of tranquility for us and we can get closer to it through Quran recitation with Qirat. So, are you looking to learn the Quran recitation in your favorite Qira'a? Almuhammadi Academy has specifically designed a course and made quran qirat learning easy for you!
WHY IS THE QIRAT COURSE IMPORTANT? 
There are 10 Qirat which are popular approaches to the Quran recitations by the popular authority chain holders. Name of each Qiraa is derived from the famous Rawi. Each Qira'at is recited by the master with all variants.
Verily, it's a kind of corpus of recitation, that is then described by the master and then by the students. Different Qirats of the holy Quran represent evidence that the Qur'an is a discovery from Allah (SWT) and maintained throughout the ages, as all of these Qira'at have been recited with a genuine and direct chain of narrators back to the Prophet (PBUH).
By reciting the Quran with Qirat, we relish the beauty of Quran recitation in our lives. Due to the significance of learning Quran with different Qirat for every single Muslim in the world, Almuhammadi Academy provides you the best online 10 Qira'at course so that you know how to learn qirat of Quran.
This course is for all the enthusiastic Muslims, the converts, or no matter who you are or where you are. You are always welcome to book a free trial class with one of our qualified teachers from the comfort of your home. Are you pondering upon how to learn qirat? Explore now!
Book Free Trial