Surah Al-Waqi'a or Al Waqiah (in Arabic: الواقعة) is a Meccan surah that Muslims' hearts shake for it. It takes its name from the word al-waqi`ah of the very first verse. This Surah is the 56th Chapter (Surah) of the Quran, consists of 96 Ayah, and lies in the Mushaf from page 534 to 537.
Theme of Surah Al Waqiah
The theme of Surat Al Waqiah is the Hereafter, Tawhid and refutation of the Makkan disbelievers' suspicions about the Qur'an. What they regarded as utterly incredible was that Resurrection would ever take place, then the entire system of the earth and heavens would be upset, and when all the dead would be resurrected and called to account, after which the righteous would be admitted to Paradise and the wicked cast into Hell. They regarded all this as imaginary, which could not possibly happen in actual fact. In answer to this, it was said: "When the inevitable event will take place, there will be none to belie its happening, nor will anyone have the Power to avert it, nor prove it to, be an unreal happening.
At that time, all people will be divided into three segments:
The foremost in rank and position.
The common righteous people.
Those who denied the Hereafter and persisted in disbelief and polytheism and major sins till the last.
Verses from 7 to 56 describe in detail how these three segments of people will be rewarded/punished.
In verses. 57-74, arguments have been given, one after the other, to prove the truth of the two basic doctrines of Islam, which the disbelievers were refusing to accept, viz. the doctrines of Tawhid and the Hereafter. In these arguments, apart from everything else that exists in the earth and heavens, man's attention has been drawn to his own body and to the food that he eats and to the water that he drinks and to the fire on which he cooks his food, and he has been invited to ponder the question: What right do you have to behave independently of, or serve any other than, the God Whose creative power has brought you into being, and Whose provisions sustain you And how can you entertain the idea that after having once brought you into existence He has become so helpless and powerless that He cannot recreate you once again even if he wills to?
In verses. 75-82, their suspicions in respect of the Qur'an have been refuted and they have been made to realize how fortunate they are that instead of deriving any benefit from the great blessing that the Qur'an is, they are treating it with scant attention and have set only this share of theirs in it that they deny it. If one seriously considers this matchless argument that has been presented in two brief sentences about the truth of the Qur'an, one will find in it the same kind of firm and the stable system as exists among the stars and planets of the Universe, and the same is the proof of the fact that its Author is the same Being Who has created the Universe. Then the disbelievers have been told that this Book is inscribed in that Writ of Destiny which is beyond the reach of the creatures as if to say "You think it is brought down by the devils to Muhammad (PBUH), whereas none but the pure angels has any access to the means by which it reaches Muhammad (PBUH) from the well guarded Tablet."
Benefits & Virtues of Surah Al-Waqi'a
The benefits of Surat Al-Waqi'ah are immense. That's why our beloved prophet Muhammad (PBUH) used to recite regularly during the dawn prayer. Not to mention that Sayeda Aisha (Mother of the Believers/Umm Al-muʾminīn) has recommended all Muslim women to read it due to its unmatched virtues and value.
Surat Al Waqiah brings satisfaction and contentment to the human soul in all matters of this life. It makes us tend to strive and work for the hereafter and stay away from those fake pleasures which bring us sins.
Surah Al-Waqi'a reminds the Muslim of the Judgment Day and what Allah Almighty has prepared for the righteous believers in Paradise, and on the other hand what He has prepared for the unbelievers of torment in the fire of Hell.
Moreover, Surat Al Waqiah keeps away poverty from those who read it every night. In this regards, the prophet Muhammad (PBUH) said:
He who recites sūra al-Waqi'a (Qur'ān, 56) every night will never be afflicted by want.

Hadith [Mishkat al-Masabih 2181]
How to Learn Surah Al Waqiah
Due to the importance and virtues of Surah Al-Waqi'a, every Muslim, kid or adult, male or female, should learn to read, recite, memorized, and even interpret this holy Surah.
Therefore, Quran teaching experts at Almuhammadi Academy have put the following steps to learn Surah Al Waqiah online:
1. Learn How to Read Surat Al-Waqi'a
The first step is to learn how to read Surat Al-Waqi'a in Arabic correctly. This can be undertaken by learning Quran reading basics.
Our Quran Reading Course will help you to learn the fundamentals of Surah Al-Waqi'a reading online with the best Quran tutors on the internet. Learn how to read Quranic Arabic letters, words, verses, total surah, and eventually become able to read the entire Quran without mistakes.
You will likewise learn how Arabic letters are linked together or separated. And how to read words, then long sentences and short sentences. It is considerable to know that Arabic supplies diacritics which tells you how to check out Arabic words, so you do not need to remember their pronouncing.
2. Learn Surah Al Waqiah with Tajweed
It's recommended to recite Surah Al Waqiah with Tajweed as the prophet Muhammad (PBUH) did. This can be undertaken by Tajweed Online Course.
In our online Tajweed classes for kids & adults, we provide our best so you will develop a structure in your Quran education and grow to like to study and learn the Holy Quran. Our specialized Quran instructors will walk with you or your children detailed from the essentials to exceptional recitation with no mistakes.
3. Learn How to Memorize Surah Al Waqiah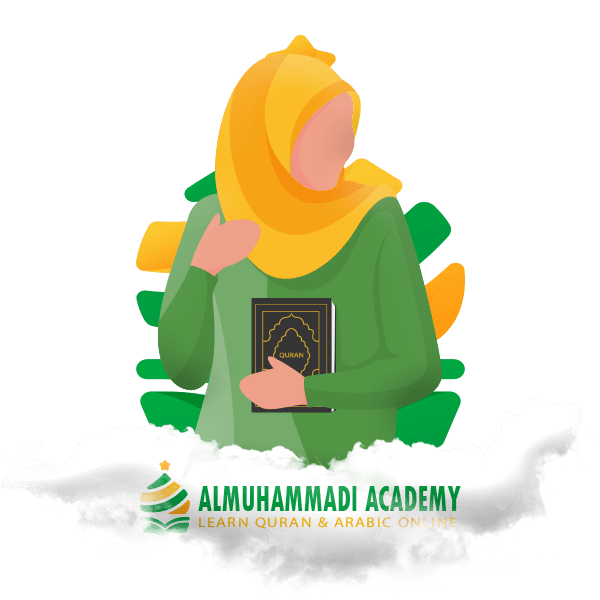 Reading and reciting Surat Al-Waqi'a brings many virtues but not as equal as memorizing it. Hifz of Surah Al-Waqi'a brings the Muslim unmatched virtues.
With Quran Memorization Course at Almuhammadi Academy, you or your kids can memorize Surah Al-Waqi'a in the quickest time possible with high accuracy through professional tutors who are Hafiz of the Quran and holding Ijazah.
You or your kids will learn how to memorize the Quran in an interactive and useful method. Throughout the course, you or your kids will also learn the significance of the verses and the reasons behind exposing them. Our instructors' competence makes Quran memorization for adults and kids alike much easier than attempting this great endeavor alone, or with unqualified tutors.
4. Learn Tafseer Surah Al Waqiah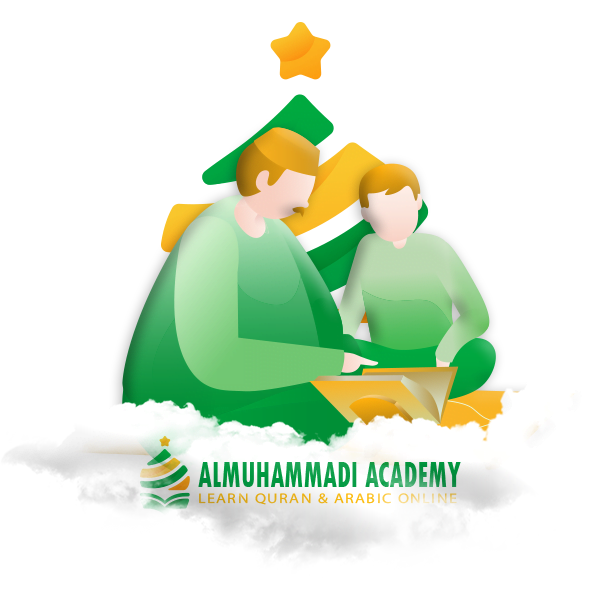 In order to truly understand the greatness of Surat Al Waqiah, you should learn Tafseer.
Our Tafsir Quran online course will enable you to comprehend the verses of Surah Al Waqiah with the assistance of top Islamic scholars who have actually finished from Al-Azhar University, Egypt.
Kids can likewise apply for this course to Learn Tafseer online and equate the Quran of specific Surahs in which kids will understand family values and standard beliefs and obligations of being a Muslim. The trainees can find the real meanings of the messages of Allah after finishing this course.