Learn Quran for Kids involves unmatched benefits for all Muslim children, male and female. Yet, teaching the holy Quran to your child could be a little difficult; It requires a special technique to make him/her love the Quran.
Almuhammadi Academy has developed special online Quran classes for kids to help Muslim parents from around the globe teach the Quran to their children fast & easily from the comfort of their homes.
We have specialized online Quran teachers for kids who utilize fun games, interactive stories, and virtual classroom tools to instill the love of the Quran into your kids' hearts. Not to mention that you can Book Free Trial classes for your kids to evaluate our classes and teachers before paying a dime!
Why Learn Quran for Kids?
There are many reasons why every Muslim kid should learn Quran at a young age, such as:
Raise Kids Upon Teachings and Manners of Islam
Quran education is considered the ideal choice to raise your kids upon the right teachings of Islam and embrace the manners of the prophet Muhammad (PBUH).
The Holy Quran is the words of Allah (SWT) and the miracle of Islam. It's a complete guide on how a true Muslim should live and act.
Learning in Childhood is Like Engraving on Stone
Learning at a young age is like engraving on a stone while Learning at an old age is like writing on water.

Hasan Al Basri
The saying above is applied to Quran learning as same as any other type of education. Learn Quran for kids, especially at a young age, is more effective and constant than for adults.
The memory of children is strong and their mind is clear, empty from life challenges and problems. So they are more capable to absorb Quranic knowledge and engrave it into their memory.
Increase Kids Mental Abilities
Many studies have proved that learning Quran for kids can strengthen their memory and expand their horizons. Kids who study Quran have mental abilities superior to those who don't.
The Quran is the source of all knowledge. When your child learns to memorize Quran, this trains his/her memory consistently and grants him/her a variety of knowledge in different areas.
Strengthen The Bond Between Parents and Their Children
Learning Quran for kids strengthen the bond between parents and their children. When your child learns Quran, he/she will encounter many Quranic verses stressing the importance of the parents and their respect.
For your Lord has decreed that you worship none but Him. And honour your parents. If one or both of them reach old age in your care, never say to them ˹even˺ 'ugh,' nor yell at them. Rather, address them respectfully.

Holy Quran [17:23]
Also, as a parent, when you encourage your children to study Quran and follow up with them on Quran lessons, this will create a special relationship between both of you.
Brings Success in This Life and Hereafter
The best among you (Muslims) are those who learn the Qur'an and teach it.

Hadith [Sahih al-Bukhari 5027]
Learn Quran for kids protects them from all kinds of evil and leads them to success in this life and hereafter.
The children who read Quran and their tongues remember Allah's (SWT) words constantly and are kept from obscenity.
The Quran also comes as an intercessor for its reciters on the Day of Judgment. In this regard, the prophet Muhammad (PBUH) said:
Read the Qur'an, for it will come as an intercessor for its reciters on the Day of Resurrection.

Hadith [Riyad as-Salihin 991]
How to Learn Quran for Kids?
If you want to teach Quran to your children but don't know how to properly do so, hereunder the top 5 ways to learn Quran for kids:
1. Online Quran Classes for Kids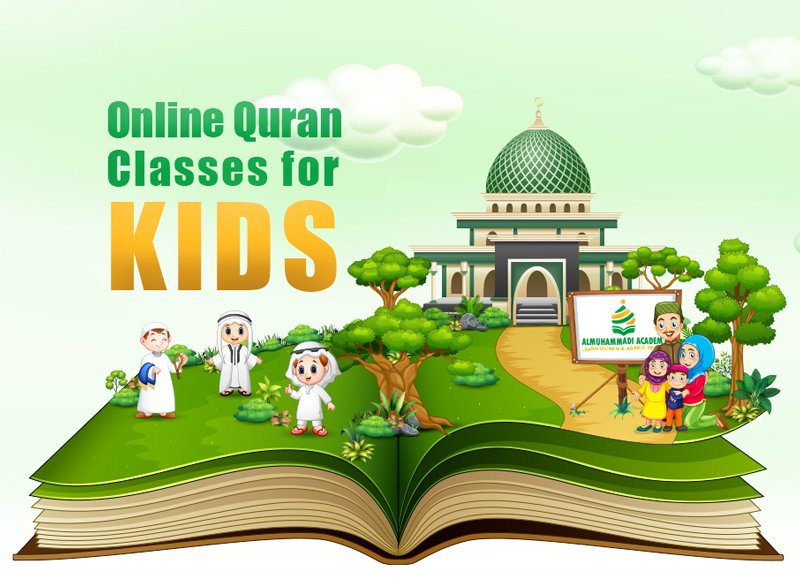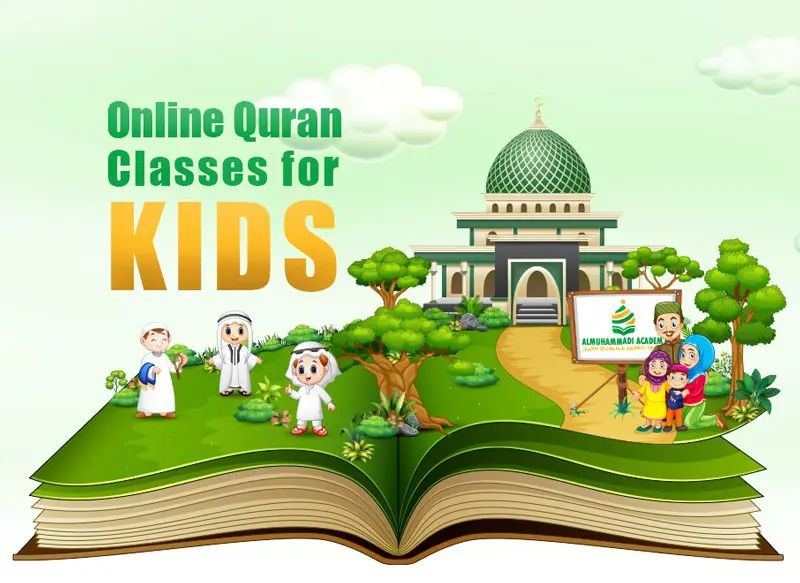 Learn Quran online for Kids with professional Quran teachers through one-to-one sessions is considered the best way to teach your child the Quran. That's why Almuhammadi Academy presents specialized online Quran classes for kids.
We are keen on choosing the best online Quran teachers who are native Arabs and holding Ijazah to help your kids learn Quran online from beginner to advanced.
2. Enroll Your Children in an Islamic Center/School
If there is a near school/Islamic Center, this will be a great option to learn Quran for children with the assistance of professional Quran tutors face-to-face.
One disadvantage of studying at an Islamic center/school is that your child will not take the complete attention of the tutor due to the nature of teaching—group classes.
3. Hire A Private Quran Teacher for Kids at Home
Hiring a Quran teacher deliver Quran learning sessions to your kid/s cuts out all of the hassles involved in getting your children to an Islamic center/school. Yet, it's considered very expensive in comparison with other methods.
Also, if you are living in a non-Arab country like the USA, UK, Canada, Australia, etc, It'd be difficult to find a nearby Quran teacher.
4. Buy A Pre-Recorded Online Quran Course
Another option for online Quran learning for kids is to buy a pre-recorded online Quran course. You can navigate the internet, browse various Quran courses, and buy proper course/s for your kids.
Due to the nature of the pre-made online courses which depends on the self-effort, this method lacks many vital elements in Quran education such as the ability to assuring the right recitation of the student and the potential to answer the student inquiries.
5. Use An Online Quran Learning App on Smartphone
Day-by-day, the use of smartphones is increasing, so what better than utilize this technology in pleasing Allah (SWT) and doing good deeds such as learn Quran for kids.
There are many Quran learning apps (paid/free) that can help kids learn Quran in an interactive and fun way. Yet, this method as same as the previous one lacks supervision and guidance by a professional mentor.
Online Quran Classes for Kids
Due to the importance of Quran for kids, Quran teaching experts at Almuhammadi Academy have created the following Quran classes path learn Quran for kids fast & easy.
STEP 1: Learn Quran Reading for Kids
The first step in our path of "Learn Quran for Kids" is Quran reading basics course. Learn how to pronounce the Quranic words in Arabic properly is the first step for any child seeking to learn Quran.
In this course, your kids will learn the basics of Quran reading online with the best Quran tutors on the internet. They will learn how to read Quranic Arabic letters, words, verses, complete surah, and eventually become able to read the whole Quran without mistakes.
STEP 2: Learn Quran Recitation with Tajweed for Kids
Once your kids are able to read Quran in Arabic correctly, they should start to learn Quran with Tajweed. This will help them to recite Quran perfectly the same way the prophet Muhammad (PBUH) recited it.
In "Quran Recitation with Tajweed Course", your kids study all the rules of Tajweed and manners of articulation to be able to pronounce the Harakat properly with practical application. Our specialized Quran teachers will walk with your children step-by-step from the basics of to the excellent recitation without any errors.
STEP 3: Learn Quran Memorization for Kids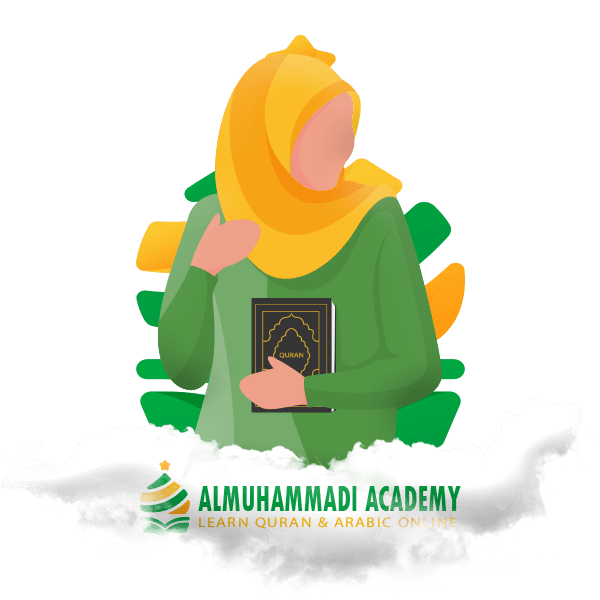 Starting from this step, learn Quran for kids takes a new curve. Your kids will upgrade their skills from Quran reading using a Mushaf to memorizing the words of Allah (SWT) and being able to recite Quran from memory.
In "Online Quran Memorization Course", your kids will learn how to memorize the Quran in a practical and interactive way. Our expert Quran teachers will endeavor to simplify the whole memorization process.
STEP 4: Learn Ten Qirat for Kids
If you wish to learn Quran for kids in a more advanced way, then the "10 Qiraat Online Course" is what your kids should proceed with.
This course will take your kids' Quran recitation skills to the next level by studying the 10 methods of Quran recitation based on the 10 recognized schools of Qira'at.
STEP 5: Learn Quran Tafsir for Kids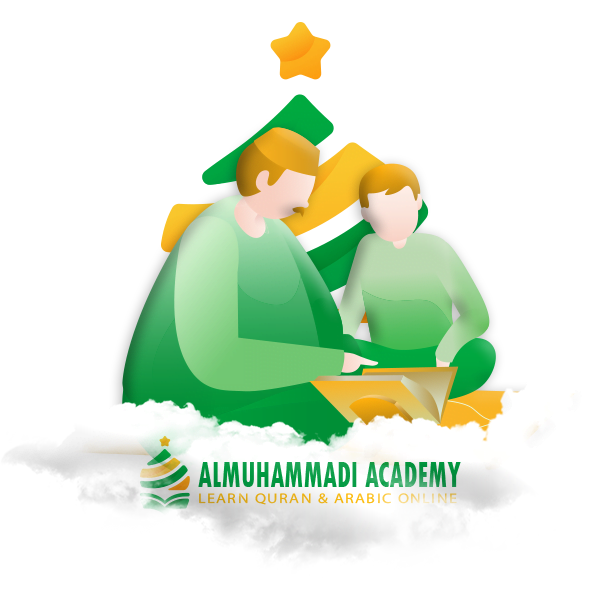 At last but not least on our path to learn Quran for kids is Quran Tafseer Course. This will help them understand the Quran much better through interpretation and translation the meaning of Quranic verses.
In this course, our Quran tutors will help your kids develop a correct interpretation of the Quran, knowing the situation in which the verses were revealed as well as understanding the Quranic verses in-depth with the explanation.